The Regulatory-Compliant Platfom for High-Quality Security Tokens and Qualified Investors
Real liberty is neither found in despotism or the extremes of democracy, but in moderate governments.
Explore
Creating a global syndicate of professional, registrited service providers to complete the due-diligence, and sale of tokens through a global network of investors, including where required, accredited investors.
With its own consulting and technology services, DigiMax provided a global financial solution for its customers with multi jurisdictional coverage.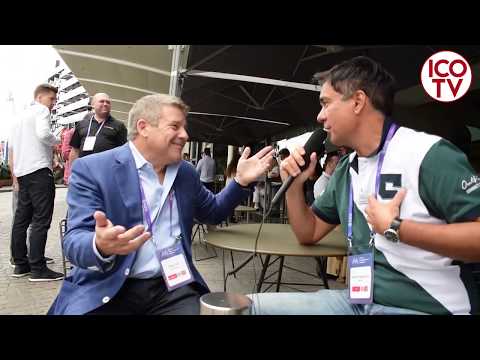 News and events
ISSUERS
MEDoctor wants to provide its services to any patient worldwide. Everyone deserves proper healthcare, including in developing countries and in remote areas, where healthcare in not easily accessible.

Visit Site
Platform
01
Global consulting & Syndication
Consulting
Finalize business plan to attract institutional investors.
Assist with final valuation.
Assist with tokenomics of security token.
Global Syndication
Preparation of Investor Summary.
Arrange 3rd party valuation report.
Arrange lead Broker/Dealer & KYC/AML provider based on home jurisdiction.
Introduce registered sellers around the globe.
02
Global Network of Registered Broker dealers
DigiMax soon to become Registered Broker/Dealer based in Toronto, Canada.
DigiMax has formed JV's in 7 other countries around the world.
Each JV will form a new corp in 2019 and apply to become registered Broker/Dealer in that country.
JV partner will manage operation locally.
DigiMax will retain minimum 51% ownership and overall control for consolidation as publicly listed company.
03
DigiMax Drop
(formerly ICO Max)
App available through AppStore and Google App Store.
Entire DigiMax Drop App will electronically join registered Broker/Dealers and Registered Sellers with STO Issuers.
DigiMax Drop App will also directly bring qualified investors ("Members") already registered with Digimax through the App to each STO being offered with DigiMax as primary Broker/Dealer.
Investors able to subscribe as "Members" to get advance notice under a SAAS business model.
JOINT VENTURES
Digimax has built Collaboration to assist companies domiciled in the Jurisdiction who wish to raise capital through the issuance of an STO to ensure the STO is 100% regulatory complaint.
Launch STO sales
We are active participants of the largest specialized conferences in the world and partners of leading rating agencies.
For last 12 months DigiMax team has attend to more than 50 Blockchain Events in 30 Countries and flew nearly 40,000 miles in total.
The exceptional part of the DigiMax promotion approach is STO marketing technology solution you can learn here.
Cooperation with top-level rating agencies
DigiMax always calaborate and listen to the opinion of market opinion leaders and explore new opportunities for investing and raising capital for its customers.
Continuous World Roadshow
DigiMax is constantly increasing its presence at the world's most famous conferences in order to expand its affiliate network and strengthen its brand.
The continual global presence provides ever increasing growth opportunities for both investors in digimax and for its clients.
View gallery
FlyerDrop
Flyerdrop is a unique service for the distribution of security token information through the largest blockchain conferences.
Any regulatory-compliant startup can publish a certain number of flyers, which will be printed and handed out to potential investors. Members can immediately make better buying decisions form this information.
Visit site